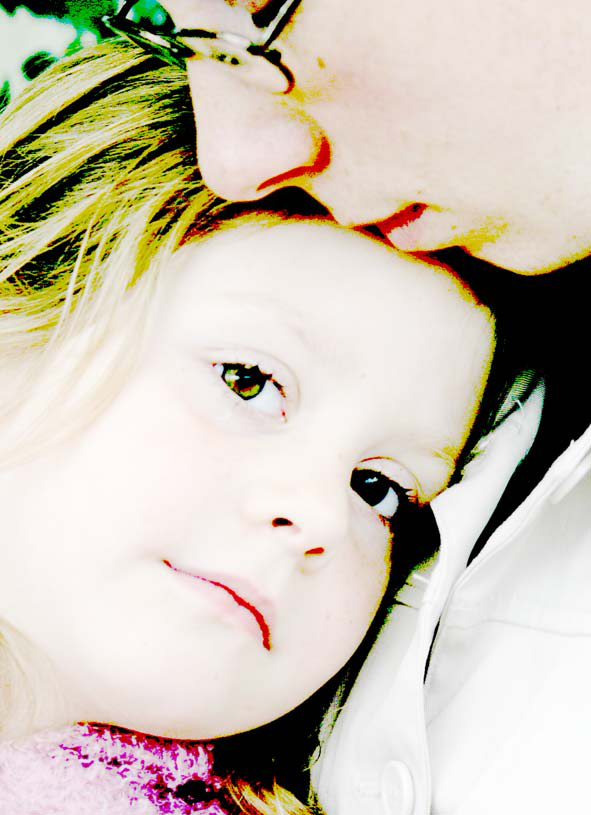 There have been some changes to the Bill since the First Reading back in September 2012. It is important if you are on a benefit that you understand what the law does and does not say so that you are not forced by WINZ to do something that the law does not require of you.
What does the law say?
1. It is compulsory for 3 and 4 year olds to be attending an ECE—this ECE can be in your home with your own children. If you are keeping your children home you will have to use a Government approved programme for an undisclosed amount of time each week which will be taken out to 15 hours a week sometime in the future.
2. You can keep your 5 year olds at home doing whatever you like with them—just like before this Bill passed.
3. Your 6 year olds and above have to attend school or you have to get an exemption for them—just like before the Bill passed.
4. You will have to enrol your children with a GP.
5. Your children will have to complete the core WellChild/Tamariki Ora checks
6. If your youngest is 5 you (mothers) will have to work for 15 hours a week.
7. If your youngest is 14 you (mothers) will have to work for 30 hours a week.
What does the law NOT say?
1. You do not have to send your child to an ECE facility.
2. The Bill has not set the minimum weekly hours for using the Government approved curriculum in your home. At the moment you can determine that time at less than 15 hours a week. It will be extended to 15 hours at a later date.
3. The law says nothing about 5 year olds.
4. You don't have to visit the GP—(have to be enrolled with a GP)
5. Compulsory immunisations are not in the Bill, and Paula Bennett was not able to include them in the Bill after the Second Reading. So you do not have to get your preschoolers immunised.
6. Mothers have to work 15 or 30 hours a week but it does not have to be out of your home and there is no money value on it in the Bill. One WINZ worker told a beneficiary mother (before the Bill passed) that she could sit at home watching TV while she knitted for 15 hours a week.
7. The Bill does not say that you have to go to "Getting Work Ready Meetings/Training" before your youngest is 5. So if you get a letter when your youngest is still only 2 or even younger (I heard of someone getting the letter when her youngest was only 6 months old) then hold the WINZ workers to the law. You only have to be working 15 hours a week once your youngest turns 5—not before.
8. You can home educate your children and work 15 or 30 hours a week. Paula Bennett said that you would not be able to, but if you are working from home then it is possible—hard, unfair etc. but it is possible. More on this later with ideas etc.
My recommendations
1. We don't know how the sanctions will work. If you are on the Benefit when this Bill comes into effect we don't know how hard or easy it will be to get off the benefit if you are not obeying the social obligations or work requirements. You might be able to say that you don't want to receive the Benefit any more and that will be the end of it. But on the other hand the sanctions are nasty. If after three warnings over 6-8 weeks you haven't fulfilled the social obligations you will lose half your benefit and be subject to "intensified case management support"—in other words more frequent meetings with WINZ to make you comply with the social obligations. According to the MSD's Welfare Reform Paper E, "There are operational processes in place for clients to be referred to CYF or fraud investigation if they continue on a fifty percent sanction." This means that parents who continue refusing to fulfill their social obligations after losing half their benefit may be reported to CYF or investigated for fraud.
2.       So my recommendations would be if at all possible to get off the Benefit before this bill comes into effect in July 2013 especially if you have no intentions to teach the Government approved curriculum to your 3 and 4 year olds and do not intend to work the required 15 or 30 hours a week.
3.       1 Timothy 5 talks about older children looking after their mothers and younger siblings and leaving true widows for the Church to look after them.
· If at all possible get your older children or the father of your children or extended family to help/support you and your children.

· If this fails and your family can't help then go to your Church and talk to them. It is time for the local Church to take up their responsibilities to help the widow and those in need and not leave it up to the Government any longer.

· If you are

not

on a benefit then please consider providing the needy families you know with this help and support as appropriate.
MSD and Home Schooling
Different WINZ offices have been operating differently. Some have been compassionate and others have been obnoxious towards home educators. The MSD (Ministry of Social Development) have told me that they want to have the same policy toward home educators across the country. They want the WINZ workers to be compassionate not obnoxious. Some WINZ workers are against home education. They don't see why they have to put their children in school and have to go out to work while the Government pays home educating mothers to stay home with their children—they forget that it is a choice that they made. They forget that the government pays for their children's the school and ECE. They ignore the fact that home educators save the government money when they keep their children home. So they try to make things very hard for home educators by saying they have to send their children to ECE and go out to work.
We have had some conflicting information from Paula Bennett about what the MSD policy is for home educators. In a letter from her in October she said that beneficiaries who want to homeschool their children will have to provide "proof of restricted circumstances that makes their child's attendance at school unreasonable" as well as a Ministry of Education (MoE) exemption certificate, in order to fulfill the Bill's requirement for children to be attending school. However, Parliamentary documents such as the Select Committee's report confirm that an MoE exemption is all you need in order to fulfill the social obligation for school attendance.
The MSD wants to be consistent with how they treat home educators. If your case worker at WINZ is being unfair and intolerant and thinks you should not be homeschooling or keeping your 3 and 4 year old home, then Head Office would like to hear about it. Please ring (04) 916-3300.